Charter & Mandate
Charter
Final draft Charter for voting
The Charter Team offers this new Charter to the Communities and settings of L'Arche for adoption as the map which will inspire and guide us in our mission and journey. It has been co-created by all of us through our conversations, contributions and feedback over the last four years. It sets out our guiding insight/vision; our core values and our core practices; it speaks of our unity and diversity; and it sends us out into the world with a mission.
The Charter is integrally made up of both core images and text. The base text is in English with French and Spanish translation, as well as in 15 other languages used in the International Federation. There are initially two 'more accessible' versions available – one with simplified text and drawings alongside the core text & images; and one with blank space alongside the core images & text, in which each Community can add their own images and photographs.
The Federation Assembly delegates are asked, along with their Communities & settings, to receive and reflect on this final draft Charter in preparation for the Assembly 20th – 24th June 2023. Then voting delegates will vote in the name of their Community or setting on whether to adopt this draft as our new Charter during the Assembly.
Read the letter from the Charter Team
Charter - Accessible drawings
Charter - Amendable Powerpoint
Charter - Padraig O'Tuama video
Mandate - Accessible drawings
Please note that the test vote will be open until June 11th.
This will help you familiarize yourself with the platform and check that everything works well. To do the test vote, please go to vote.associationvoting.com/larche/ and follow the instructions. The test vote will not affect the results of the actual voting in any way.
If you have any problems or questions regarding the voting procedures, please write to assembly2023@larche.org. We will be happy to assist you. Thank you for your participation and commitment to L'Arche. We look forward to connecting with you at the Federation Assembly 2023.
Letter about the vote
Reports
Nomination Committee
Roundtable on the Mission and Movement of L'Arche Post-Inquiry: Jenn Power, Richard Keagan-Bull, Stacy Cates-Carney, Time Baluwa
Watch video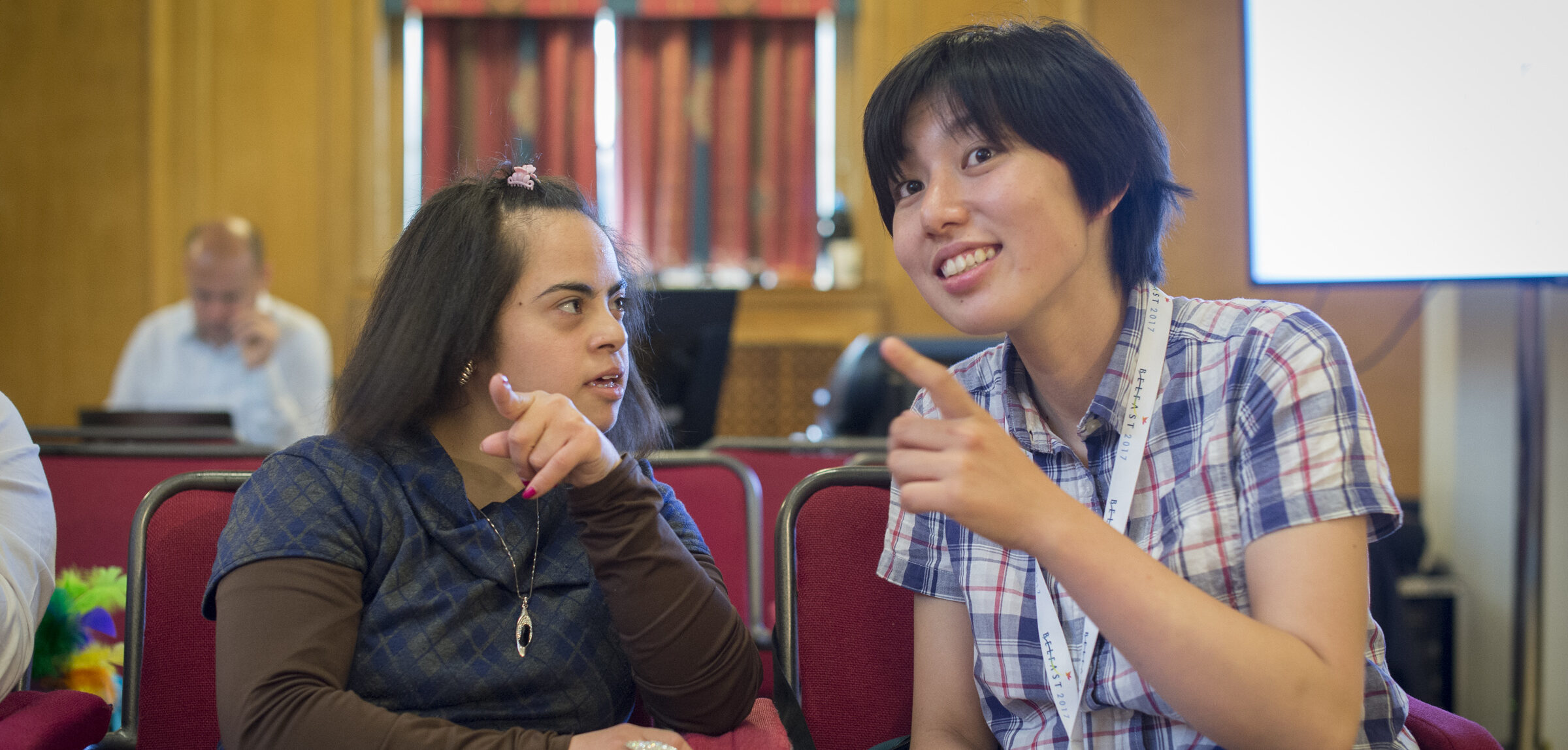 Don't miss out on any event!
Live sessions, pre-recorded videos, etc. Discover the program of the Federation Assembly.
See the interactive program